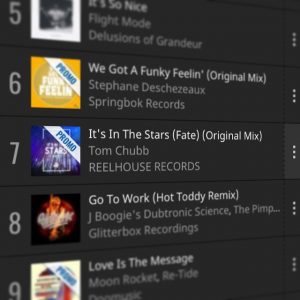 Really pleased to have hit the No. 7 spot in the Traxsource Nu Disco Top 10 and No. 95 of all singles this week with my latest track, It's in the Stars (Fate).
Thanks to everyone that supported this as I couldn't have got there without you all.
This was my highest rank to date after being in the House Top 20 with My Time and Sweet Harmony.
Hopefully I'll be back up there again soon as I have a few more tracks scheduled for release over the next few months.
Check it out on Traxsource: